All You Need to Know about Brazilian Laser Hair Removal
Once upon a time, there was still a stigma attached to having hair from the pubic region removed – especially if you're a man. Luckily, the stigma has vanished and all is well in the world.
One of the biggest reasons why men and women choose the Brazilian style is aesthetics, especially during the summer when it's beach season. After all, no one wants to be seen wearing their swimsuits and having hair pop out from all the wrong places.
For other people, their reason for going Brazilian is personal hygiene as removing hair from the pubic region encourages a clean, fresh nether region.
Whatever your reason may be, Brazilian laser hair removal will allow you to gain smooth, beautiful results. Men and women of all ages, lifestyles, skin tones, and professions are sure to benefit from having hair from the nether regions removed and remain hair-free.
Getting Ready for Bikini Season with Brazilian Laser Hair Removal
Shaving is itchy and waxing is painful so forget both of them. Brazilian laser hair removal is the way to go if you want to achieve hair-free status on a more permanent basis. Brazilian laser hair removal allows you to remove hair from your pubic region without leaving any unsightly bumps or risks for ingrown hair. The best thing about a permanent laser hair reduction solution is that you won't have to worry about the last time that you shaved or waxed.
With Brazilian laser hair removal treatment at Indy Laser, you can wear the latest fashion with confidence and without having to plan your outfits, or your life, around your shaving or waxing plans.
How Long Does Each Treatment Take?
Each treatment session for Brazilian laser hair removal can take anywhere from 5 to 15 minutes for both men and women, depending on the size of the area of treatment, such as in Brazilian extended laser hair removal where it includes treating the inner thighs, the front of the pubic region, as well as the anal region.
How Many Treatments are Necessary for Complete Brazilian Laser Hair Removal?
For the complete removal of hair around the pubic region as well as other areas, a complete treatment course of 10 sessions, spaced 4 to 6 weeks apart, is necessary. This is to make sure that all hair is completely removed as well as to allow the skin to rest in between treatment sessions.
Is Brazilian Laser Hair Removal Really Necessary?
Brazilian laser hair removal is one of the best methods for the treatment of hair down under. Once the treatment is finished, your skin will feel as if there was no hair growth in the area to begin with. Best of all, you no longer have to put up with painful, expensive wax treatments. And if you think about it, it costs just about the same, if not cheaper, to get laser treatment if you account for the cost of each session, but with one major improvement – laser treatment is more permanent.
Should I Go Regular or Full Brazilian?
A Brazilian laser hair treatment can be done in a variety of ways and styles to remove hair. You can choose to leave off a few here and there, or you can have everything removed. Some of the more popular choices include:
Neat Strip
Triangle
Own Design
Completely Neat
Whether you choose to get a regular Brazilian laser hair removal treatment or the extended version, you are sure to get Indy Laser's signature quality treatment.
Frequently Asked Questions about Brazilian Laser Hair Removal Treatment
Does Brazilian Laser Hair Removal Treatment Hurt?
The skin on the pubic region is extra sensitive, so it's understandable if pain during treatment is a concern. But you don't actually have to worry about much. The most sensation that you will feel during the treatment is a slightly warm feeling with a little pinch. When it does feel that the pain is not bearable, do not hesitate to let your technician know to adjust the laser settings accordingly.
Will the treatment be affected by darker skin?
No, treatment will not be affected by darker skin. While fair skin is ideal for laser treatment, there are also different types of lasers in use to handle different skin types. That is why the application of bleaching creams or skin lighting creams is unnecessary and not recommended prior to and in between treatment sessions.
Can I immediately go to the beach after my Brazilian treatment?
No, you should not. It is recommended that you wait at least 48 hours before you can go swimming to let your skin heal a little bit. Some side effects such as swelling of the follicles and redness of the skin may appear, which can get infected or become irritated when immediately exposed to sea water, or any other bodies of water. As for sun exposure, it is recommended that you stay away from direct sun exposure for at least 2 weeks.
Does laser hair removal cause infertility?
No, there is absolutely no link between Brazilian laser hair removal and fertility. During treatment, the laser only affects hair follicles found on the dermis. Anatomically speaking, the outer layer of the skin is far, far away from the uterus, ovaries, or any other female reproductive organs. And while it's different for men, there is simply no link between laser treatment and male infertility. The laser used during treatment cannot penetrate into the body's internal organs – an important characteristic for the laser used on every part of the body.
Will laser treatment remove ingrown hair?
Yes, it can. The energy from the laser reaches the hair follicles to effectively remove all hair, including ingrown hair.
Can I get a Brazilian treatment done while I'm pregnant?
While it is not recommended, laser hair treatment is so safe that even pregnant women can undergo treatment. However, most practitioners will choose not to do the treatment on pregnant women due to other concerns.
I feel some numbness on the treatment area. Will this reduce sensation? Is this permanent?
Any side effects felt after the treatment is only temporary and usually disappears after 24 to 48 hours. If some symptoms do appear, do not hesitate to tell your practitioner about what you are feeling so they can give you an ointment or cream to reduce the symptoms.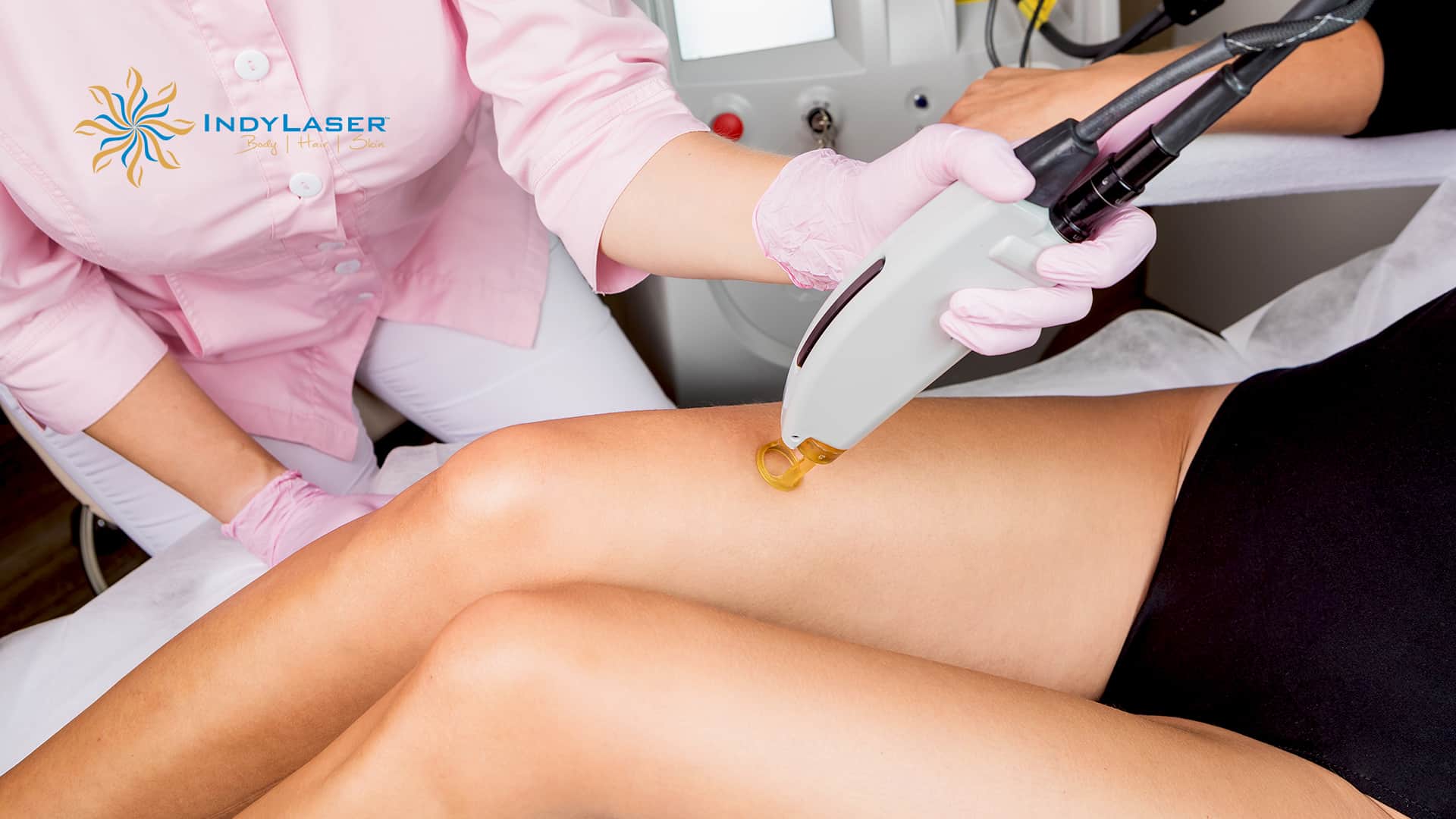 Preparing for Your Appointment
If you can, it is recommended that you shave the area at most 24 hours before your treatment.
Scrub the area or use an exfoliant to remove any buildup of dead skin.
If you frequently get fake tans, make sure no residue is left on the skin prior to treatment.
If at all possible, make sure to avoid prolonged exposure to the sun at least 2 weeks before your appointment.