Gift Guide For The Holidays Presented By Indy Laser
Gift Guide Presented By Indy Laser
Gift guide for what to buy for Christmas. Since it is right around the corner, which means that you're probably searching for the perfect gift for your friend or family member. Look no further than the Indy Laser gift guide!
Gift certificates to Indy Laser are something that anyone in your life is sure to love. Why?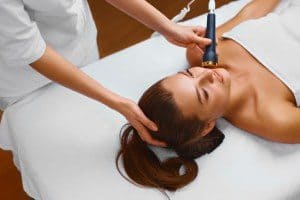 Because we help people feel like the best version of themselves that they can be. We help people relax; we help people feel confident; we help people improve their skin and love their bodies. That's an amazing gift to give if you ask us!
Here are just a few of our service offerings and who in your life might love to have a gift card for these services in their stocking this holiday season.
Viva Fractional Skin Resurfacing
This FDA-approved solution helps erase fine lines, wrinkles, and acne scarring. It helps reverse sun damage through its radio frequency currents. Most likely, any woman in your life would love to help turn back the clock by boosting some collagen with Viva Fractional Skin Resurfacing!
Body Sculpting
Body Sculpting helps with those hard-to-tone areas that have stubborn cellulite. This non-surgical solution is ideal for a wife or sister that has some a few pounds remaining of that hard-to-lose baby weight.
Laser Hair Removal
Your hairy Uncle Joe would be the perfect candidate for Laser Hair Removal. It eliminates razor burn, nicks and cuts, painful waxing, ingrown hairs, shaving, tweezing, and stubble. Give the gift of smooth skin this Christmas!
Laser Sun Spot Removal
Have a redhead in your life? Most likely, they have sun damage and freckling that they would love to get rid of with Laser Sun Spot Removal. We can design a package that can rid your loved one of sun spots, liver spots, and age spots—and the self-consciousness that goes along with them.
Laser Tattoo Removal
Remember when you and your college buddy went for tattoos? Yeah, it might be time to get rid of them. With Laser Tattoo Removal, we can get rid of the pigment permanently, so you don't have to feel regret every time you see your ex-girlfriend's name on your arm.
Laser Skin Tightening
This non-surgical facelift works wonders by tightening loose skin and reducing the appearance of wrinkles through Laser Skin Tightening. Have someone in your life who has recently lost some weight? Laser Skin Tightening would be an ideal gift!
DermaSweep Resurfacing System
DermaSweep Resurfacing exfoliates and revitalizes skin. Anyone with a face is an ideal candidate for this gift.
Microdermabrasion
Usually performed on the face, neck, and chest, Microdermabrasion resurfaces skin while stimulating the production of new skin cells. Have someone hard to buy for? Microdermabrasion is a unique present that anyone is sure to love.
Chemical Peels
A Chemical Peel is a skin treatment that causes dead skin to exfoliate or peel off, hence the name. It results in more youthful looking skin, which is something every Grandma would love!
Spa Facials
Spa Facials help maintain and improve skin health while getting rid of whiteheads and blackheads. Have a niece or nephew that struggles with acne? A Spa Facial could help clear up their skin. (His/Her significant other will thank you!)
Myofascial Release Therapeutic Massage
Anyone would love the gift of relaxation through a Myofascial Release Therapeutic Massage! Specifically, it would be ideal for anyone with back pain, stiffness, or poor mobility.
Indy Laser can be your one-stop shop for everyone on your Christmas list! Be a hero to your friend or family member this Christmas by giving a gift that will make them feel better about themselves. There's nothing better in our opinion!
Click here to see our current specials from our gift guide!