Secrets To Healthy Beautiful Skin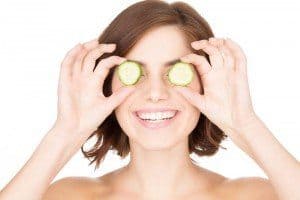 Healthy Beautiful Skin Secrets
First, if you want healthy beautiful skin – Don't Smoke!  This seems pretty simple with all the education on how nicotine damages the body and skin.  Easier said than done when we as a society have allowed the tobacco industry to become a billion dollar empire.  But according to the mayo clinic, smoking speeds up the normal aging process and contributes to wrinkling all over the body and face.  Do your skin a big favor and stop smoking immediately and avoid visiting smoking facilities.
Wear Sunscreen!  Seems like another easy task with all the proven studies on how damaging UVA and UVB rays can be to your skin.  This includes staying out of tanning beds!  Not only does unprotected sun exposure make you age faster creating wrinkles, sun spots and damaged skin but it also increases your risk for skin cancer that can be fatal.
Keep skincare simple!  There are so many amazing products on the market to help with so many skin concerns that is hard not to apply them ALL!  Bombarding your skin with a lot of new products can irritate the skin and make it harder to stick to a routine.  Instead ask your esthetician for a simple skin care routine appropriate for your skin.
Use Retinoids!  A Retinoid is simply a Vitamin A derivative that helps unclog pores and boost collagen to help reduce fine lines, eliminate acne, even out discoloration and speed up the cell turnover in as little as 4 weeks.  There are many FDA approved retinoids that have been around for 40 years because they have been proven to work, such as Retin-A.
Give Products Time to Work!  Give any new product at least 4 weeks before giving up on them.  Although products can start to immediately change the skin, you might not see results for a few weeks.  If you have an allergic reaction to a new product or extreme irritation then stop using it immediately.
Be sure to take a look at our wide verity of skin care products to obtain healthy beautiful skin.